The Port of Tromsø has three port areas: Downtown Tromsø, Breivika og Grøtsund. We have large outdoor storage and logistic areas, as well as warehouses and office buildings.
Please contact us for more information and to check availability.
City centre
Prostneset port terminal in downtown Tromsø is among others used by travelers with the Coastal Voyage, express boats and buses.
We offer:
Restaurant premises
Retail premises
Market square sites
Outdoor area
For more information check out:
Prostneset.no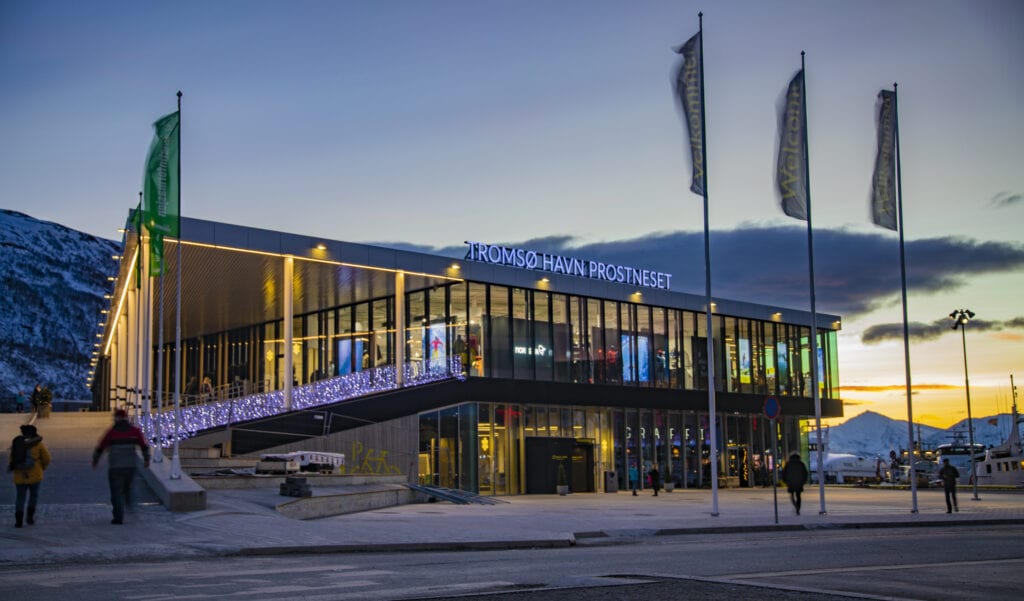 Breivika
The Breivika port area covers more than 500,000 m².
We offer:
Outdoor areas for short and long-term rental
Logistics areas behind the quays
Commercial areas
Warehouses (insulated/uninsulated)
Office space
Grøtsund
The Grøtsund industrial and port area covers 1.5 million m².
Our facilities here comprise of a total quay length of 130 m with a depth of 22 m and a Ro-Ro ramp. The area is designed for carrying out area intensive projects and heavy lifting.
We offer:
Outdoor areas for short and long-term rental
Logistics areas behind the quays with a maximum point load of 150 t/m² and surface load of 10 t/m²
Warehouses (insulated)
Office space